We are a family run boarding kennels, who do our best to offer a home from home happy environment. The family and staff work shifts to cover a long day and provide constant attention to your dogs.
We're fully licenced by Huntingdonshire District Council and awarded a 5 star rating.
We offer -
Licenced boarding kennels with 5 star rating
Individual covered runs
Large paddocks
Plenty of exercise
Individual diets catered for
Plenty of toys
Love and play provided
Please book early if you wish to board your dog with us, we are a small boarding business and are well booked in advance.
Boarding facilities
Most of our kennels are suitable for up to two dogs, some are suitable for three or more dogs. Each kennel has an individual outside run which is covered to protect against rain, and inside an infra-red heat lamp used during the colder months.
All boarders are provided with plastic beds with blankets or vet beds to make a cosy and draught-free "den". Owners can bring their own bedding but at the owner's risk as it may get lost or chewed on.
Exercise
Each kennel block has a fully enclosed large exercise area - a safe space for the dogs to run around and play. The dogs have access to the exercise paddocks from their individual runs. They have off-lead exercise at least 3 times a day and depending on the weather for longer periods.
We tailor exercise to your dog's specific requirements: A senior dog may be happy to have calm cuddle time or gentle ball play, whereas a younger one may need to burn off a little more energy. It is important to us to give each dog one-to-one time to provide that extra love and attention. We want to make your dog's stay with us as enjoyable as possible
Health and welfare
We will happily give medication or treatments to your dog, conditions apply. We try and cater for all of your animal's needs to make their stay a happy one. We cater for a wide variety of diets and our vet is on call 24 hours a day. All dogs are normally given a bath and groom before returning home, for which there is no extra charge. If your dog has any specific requirements please let us know.
What to bring?
You can bring anything with you to make your dog feel more at home, but please do not bring good things with you as we cannot accept responsibility for the loss or damage to them. We provide quality beds and bedding, toys and treats. To be honest, all bed linen is washed every day, and there is so much of it that we lose track of what belongs to whom. For hygiene reasons toys are also cleaned regularly, and again can become muddled up. Also some dogs take their toys into the field for a game, and friendly dogs like to share their toys and they may become lost or mislaid.
Charges
Boarding charges range from £16 per day up to £19. Giant dogs are individually priced. Prices depend upon size and requirements. Discounts may apply for more than one dog.
Charges are based on a daily rate including the day the dog arrives, but if collected in the morning opening hours on the collection date there is no charge for the last day. All prices include food, bedding and insurance.
There is no minimum booking so if you are out for the night or staying with friends book him in and you know he will be safe and happy and you do not need to worry and if collected in the morning you will only be charged for one day.
Day crèche charges are £15 per day. Discounts may apply for more than one dog.
Any questions or ready to book? – Get in touch now: 01487 822630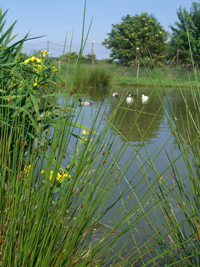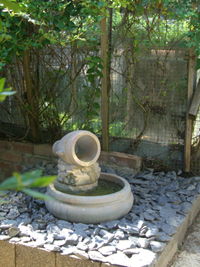 Back to top