Tony has spent a lifetime in dogs, being brought up on a farm where his father kept a small number of working gundogs and it was here that his love for dogs and in particular training, grew. He went to work at the Fredwell Kennels set in the beautiful Ashridge Estate in Hertfordshire and learnt all aspects of training and it was here that he developed a keen interest in all the disciplines of dog training, from gundogs to working trials, bloodhound scenting, security and police dog training, showing, obedience, competition, agility etc.
For the last 40 years Tony has run his own training centre, first in Hertfordshire and for the last 33 years in Cambridgeshire. He has always had an interest in helping the general public to train and enjoy their dogs whether it be a family pet or a shooting dog.
At Africandawns we feel it is of the utmost importance to teach new owners to understand their dog and develop the correct technique suitable for both dog and owner. With this in mind we try to develop a reality training environment where the dog gets used to all situations that he may encounter out walking, such as recall, meeting other dogs, not chasing, sitting quietly when meeting other people, not pulling on the lead. In short, general good manners.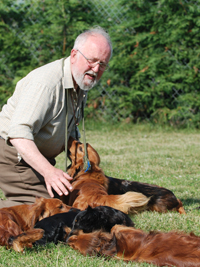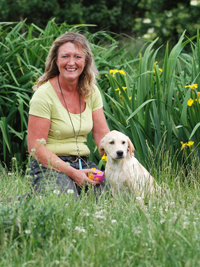 Back to top