Tibetan Terrier
We have had this breed for 28 years and find that it suits the quieter side of our nature. On the whole Tibetan Terriers are not demanding of a great deal of exercise. They do need quite a bit of coat care, but this has been proved to be very relaxing and therapeutic, grooming your Tibetan Terrier on a regular basis will help to reduce stress.
The secret is to start from puppy and do it every other day, do not stand any nonsense and you will have a lifetime of pleasure with a really lovely dog.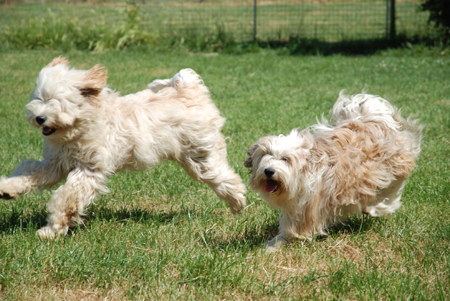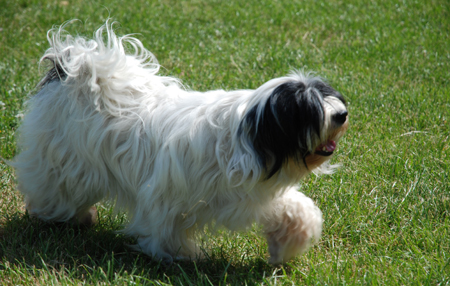 Tibetan Terriers make generally all round good companion and family dogs.
With each of our breeds, we give out full information sheets including advice on feeding, training and grooming. If you need any help or advice on any aspect of your puppies care, please
contact us
.